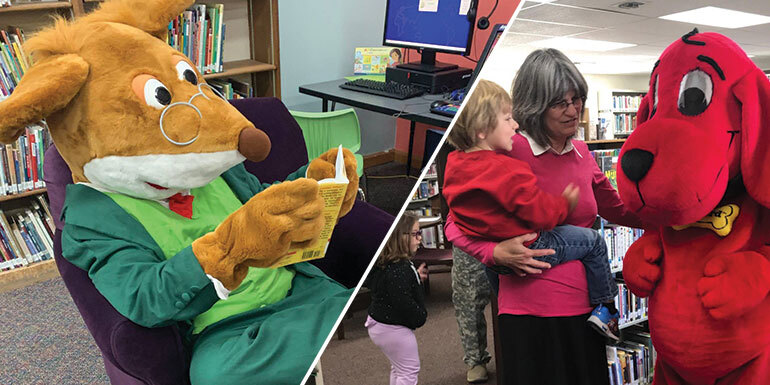 Early Literacy Tips for Storytime and BEYOND!
There are a number of things parents and caregivers can do to support the development of their child's early literacy skills. Among them are five simple practices: singing, talking, reading, writing and playing. While we try to incorporate them all into storytime, here are some tips for incorporating them more at home!
Sing
Singing is a great way to learn about language. When we sing, the sounds that make up words become more evident. Best of all, you can sing anything you want! Songs are great, but you can try silly things too like singing a recipe, directions, or maybe even try singing a rhyming story book.
Talk
Children need to receive and create language to learn it. Try expanding on your usual vocabulary so different sounds and words can be heard.
Read
Share books together! We hope that you utilize our collections for a chance to read more books and access more variety than you may have at home.
Write
Scribble, draw and make tactile art. Scribbles are wonderful practice for working on early writing skills!
Play
Children experience the world through play while developing fine and gross motor skills, cognitive concepts, language and social skills. Try using sock puppets, toys, or even your fingers to recreate a book read in Storytime.